◆White Day Gacha – Dancing Knights◆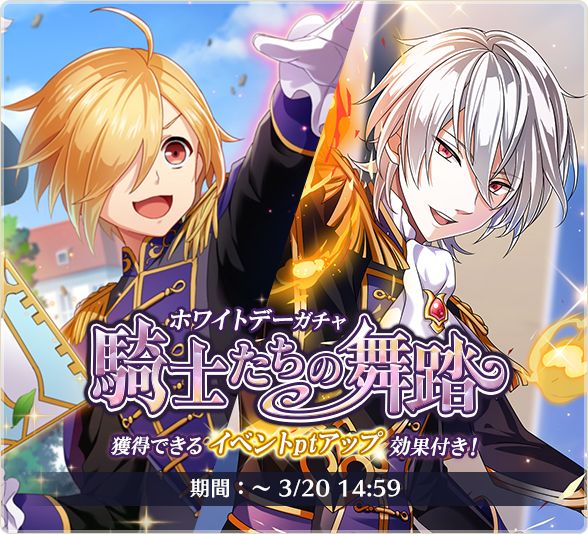 In accordance with White Day, a thanksgiving performance event will be held by the students of Felix Magic Academy!  An impressive battle and presents  are part of the theme for the big show that will be held on a stage in town……….. At least it was supposed to, but an unforeseen visitor has barged in!?
"Don't touch me. At all." "Tonight, you can do it freely……. Onee-sama."
Raise the curtain on a troubled thanksgiving!
Continue reading "[Info]Magical Days – The Brat's Parade White Day Gacha +" →