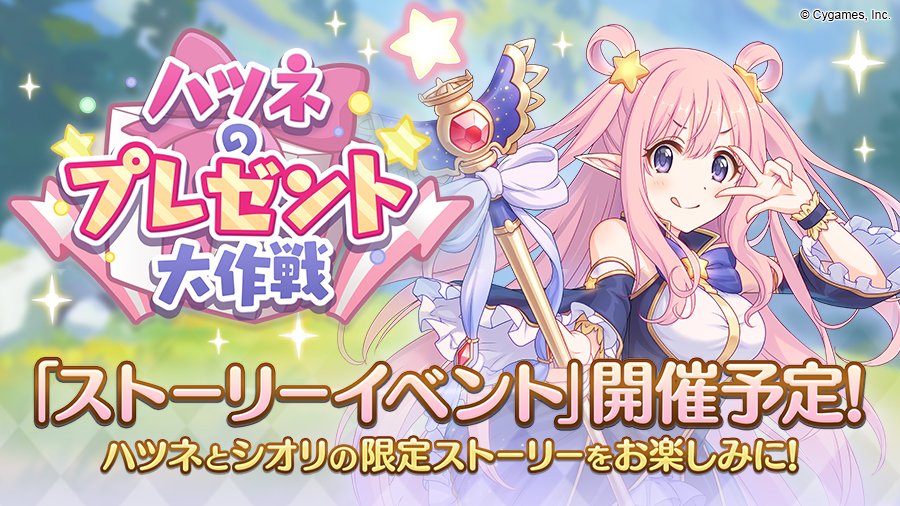 Hatsune: Shiorin, Shiorinnn! It's been a while! How have you been~?
Shiori: Ah, Onee-chan….. Yes, the air at the ranch  is fresh, so I've been feeling well.
Hatsune: I see, I see~! That's great! Shiorin, I heard some people from the animal park talking about you. They said that you have been working hard very at your job! You're such a good girl, Shiorin!
Shiori: Wah… T-that's embarrassing. So, what are you doing today? Did you need something from me?
Hatsune: Yeah! Actually, for the hard hard-working Shiorin I…. N-never mind! It's a secret, a secret!
Shiori: I wonder it is…. Fufu, such a wierd Onee-chan.
Next time: "Hatsune's Great Present Strategy"
Shiori: Ah…. I'm feeling dizzy for some reason….
Hatsune: Shiorin!