It has been announced, through the official twitter, that the first Tsukipara event will be coming soon. The event will be called GRAVITIC CIRCUS. Before the event is set to begin, today (5/12) a series of cards with the theme Moonlight Circus will be released in the evening, though an official time has not been set.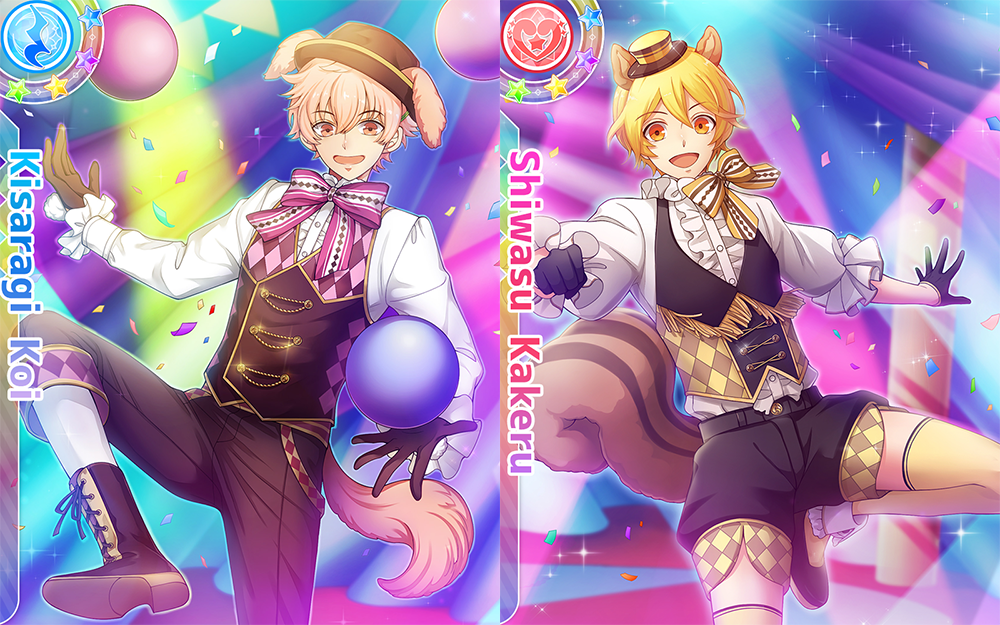 Two 4 star cards have been released and they feature an awakened Kisaragi Koi and Shiwasu Kakeru.
Update (5/13)
The Gacha has now been updated. The Moonlight Circus features the Gravi members preforming a live while wearing circus themed clothes.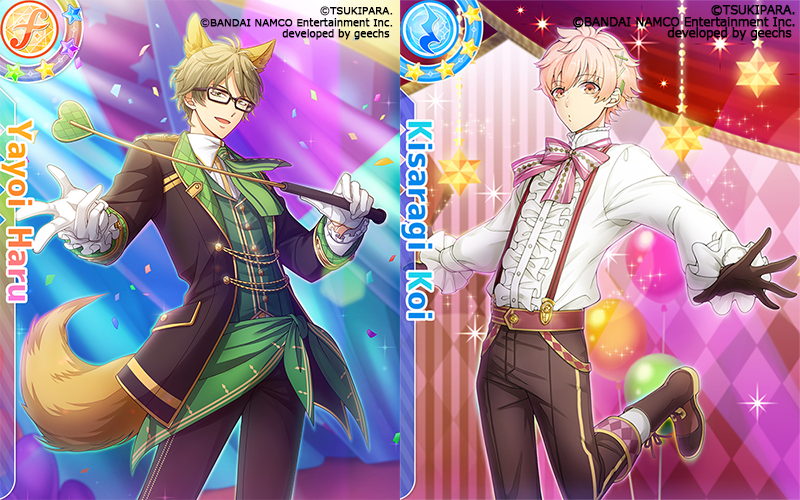 (Update 5/16)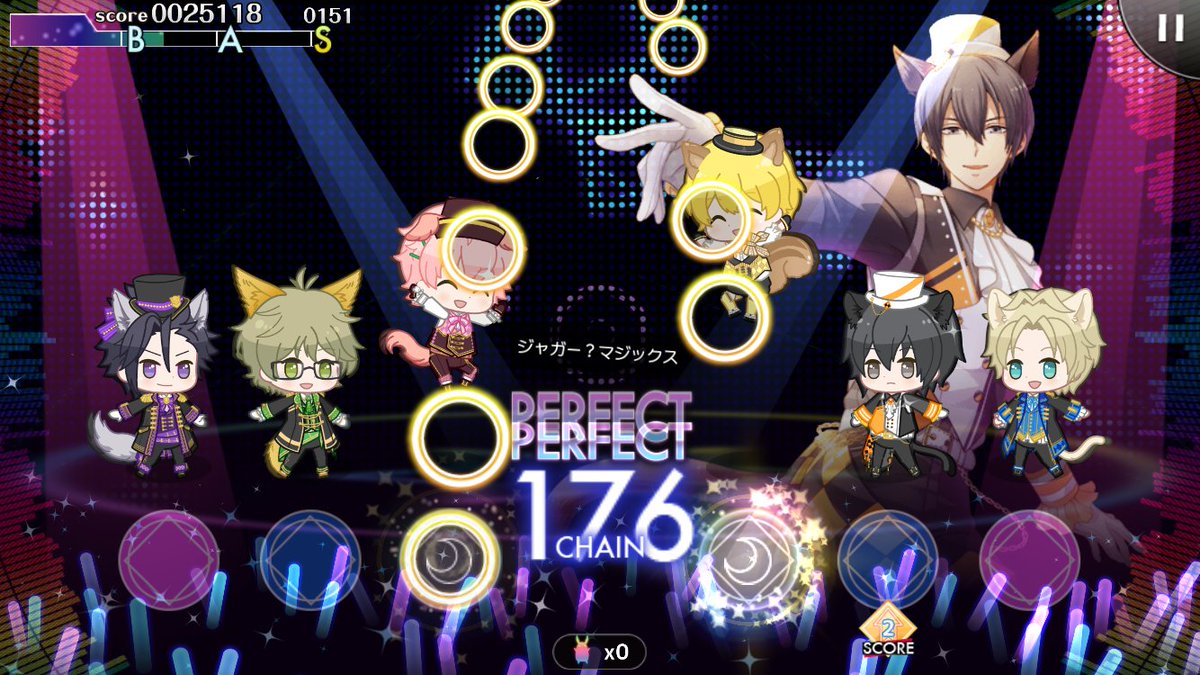 The event will begin on the 5/17 in the evening. "Gravity Six members will put in their best efforts for the circus show!" The event card for the event featuring Satsuki Aoi has been revealed!