Premium Gacha Update
4★ Myojin Kengo and 3★ Narumi Masato are now available in Premuim Gacha!!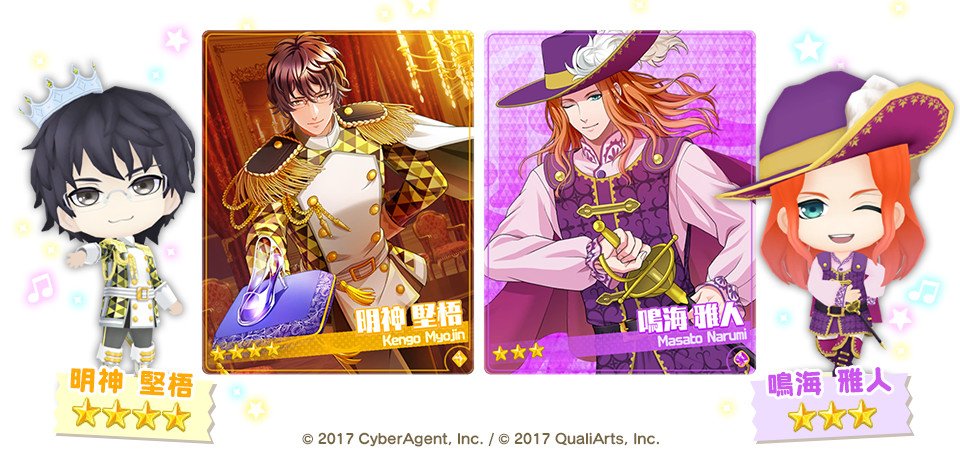 2★ cards for the Seiran Academy Students were also added the gacha: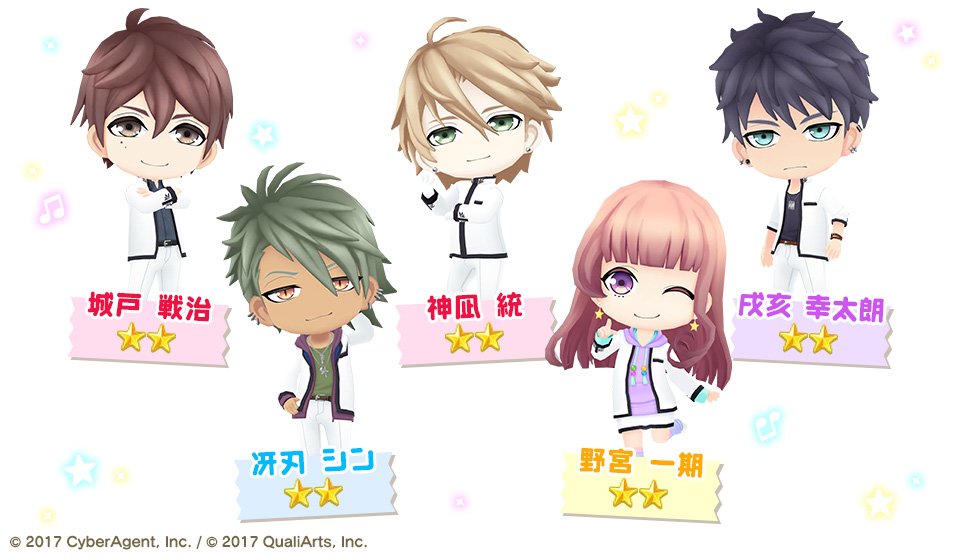 Event: Extreme! Skill Surge

Aim for high scores on certain songs to get Skill Points. Prizes are awarded for gaining Skill Points. The aim of the event is to power up your teams
Twitter Re-tweet Campaign
Recently, there was a twitter campaign for reaching certain re-tweets. The tweet has supassed the goal (it's currently at 14k)! So, please look forward to getting jewels, a SR ticket and a mystery prize!!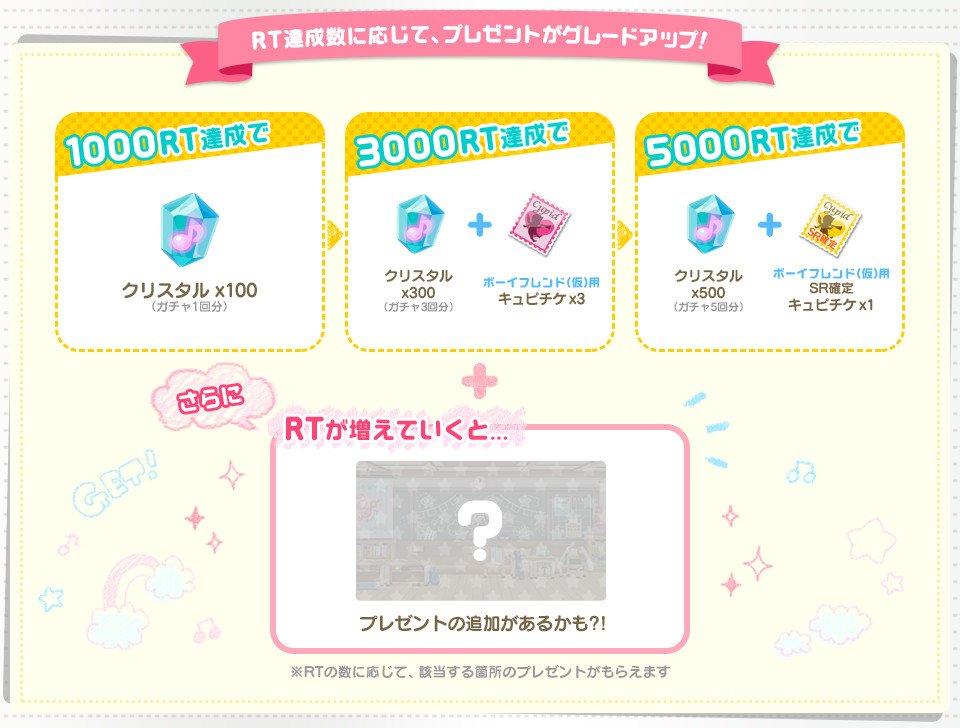 Upcoming Update

There will be are large update coming to Kirameki Note soon!
Boyfriend Profile pages will be getting updated! There will be more options to view the episodes they are in, and to view costumes and profile information!