Event
Rose Exhibition

The curtain closes on the StellaFest and once again everyone returns back to their peaceful lives or so they thought, and due to high demand it is decided that the two school will had an exhibition stage. And so Seiran Academy looks back on their previous performances and decide to make a change…….
The event will run from the 2/28 15:00 (JST) until the 3/7 14:59 (JST)
Rewards
4 Star Kido Senji (Ranking), 3 Star Nomiya Ichigo (Points), 2 Star Tsutsumi Seishiro, and 2 Star Kujo Kishin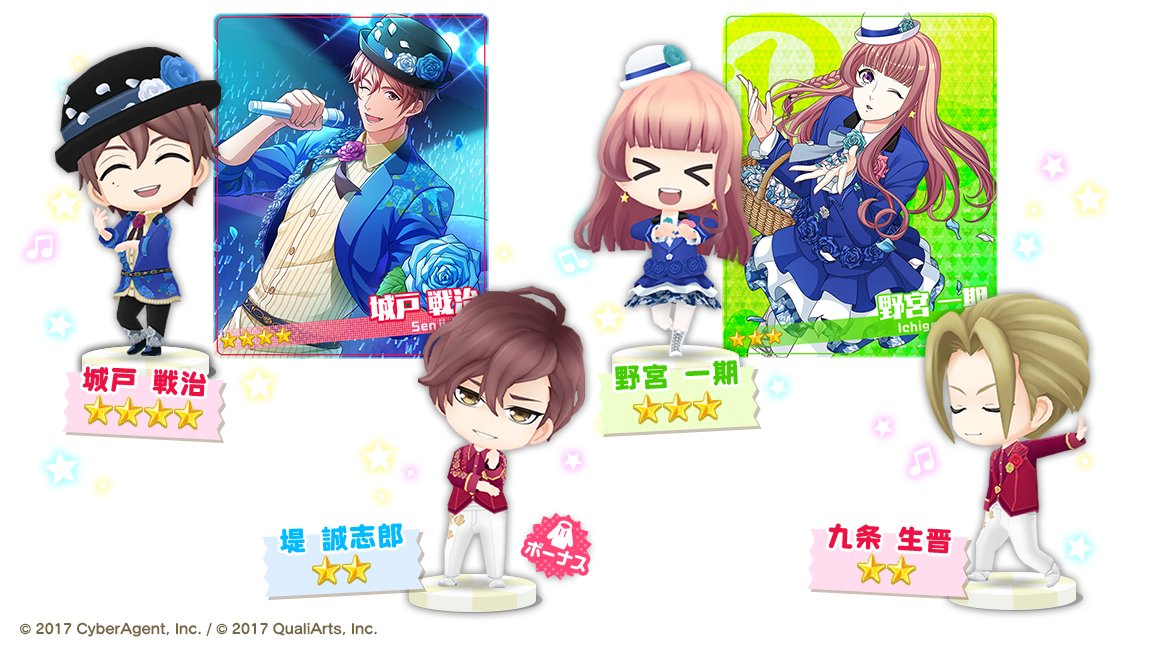 Gacha

4 Star Kannagi Mitsuru, 4 Star Saionji Ren, 3 Star Saeba Shin, 3 Star Inui Kotaro, 2 Star Takatsukasa Masaomi, and 2 Star Mibu Taiga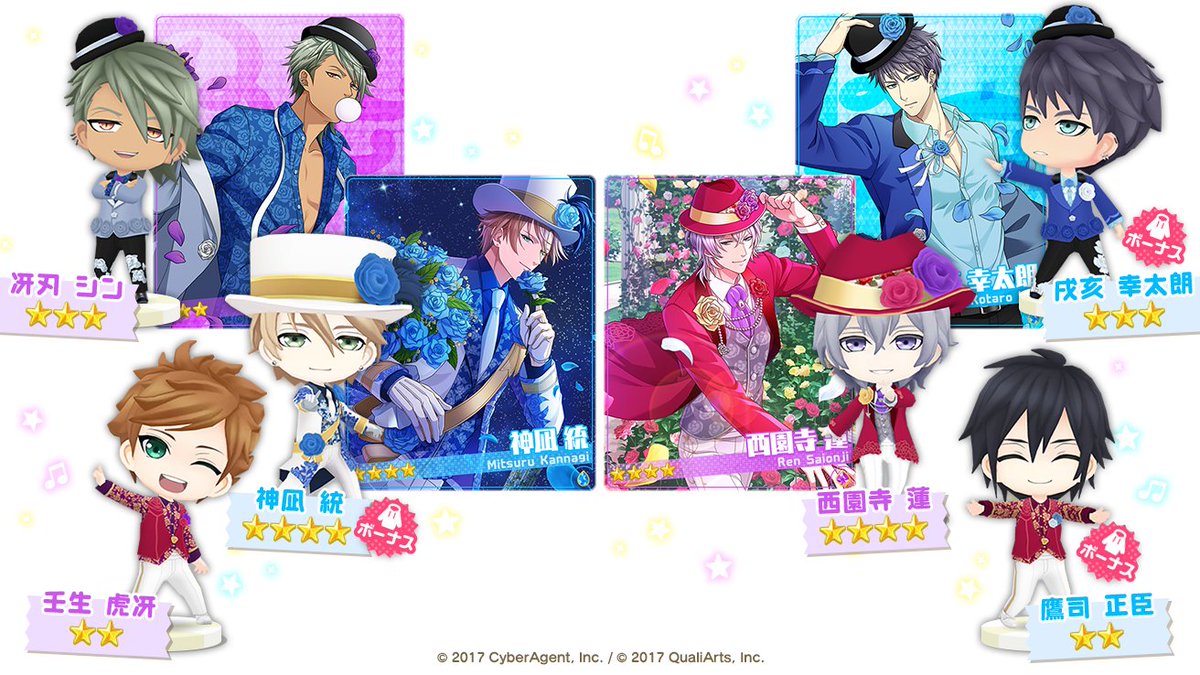 New Songs
way to the STAR – Seiran Student Council
New Characters

Seiran Academy students have finally been added to the game!
Check out their translated profiles here!!