Valentine's Gacha
The cards in the valentine's gacha come with new voice lines for the characters and a story when fully evolved.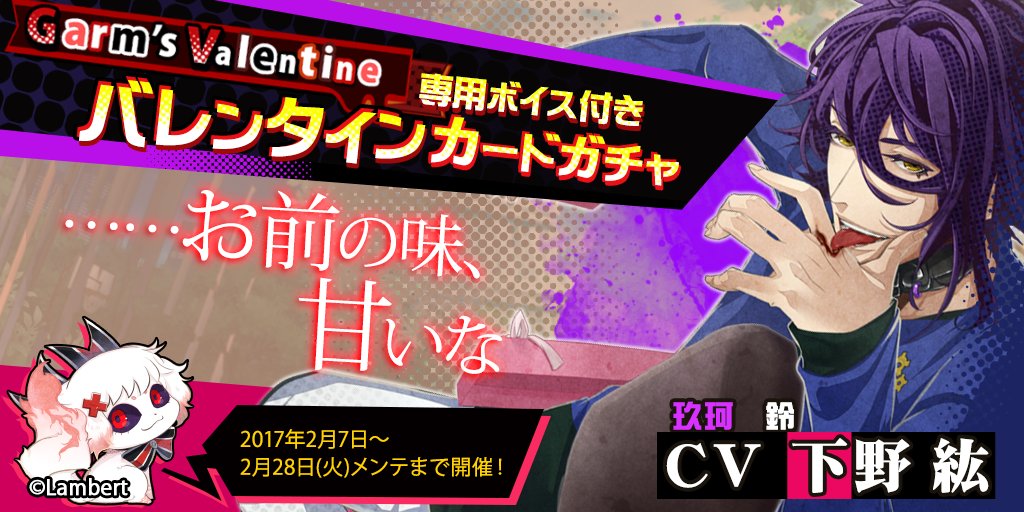 Kuga Rin
"……….You taste sweet"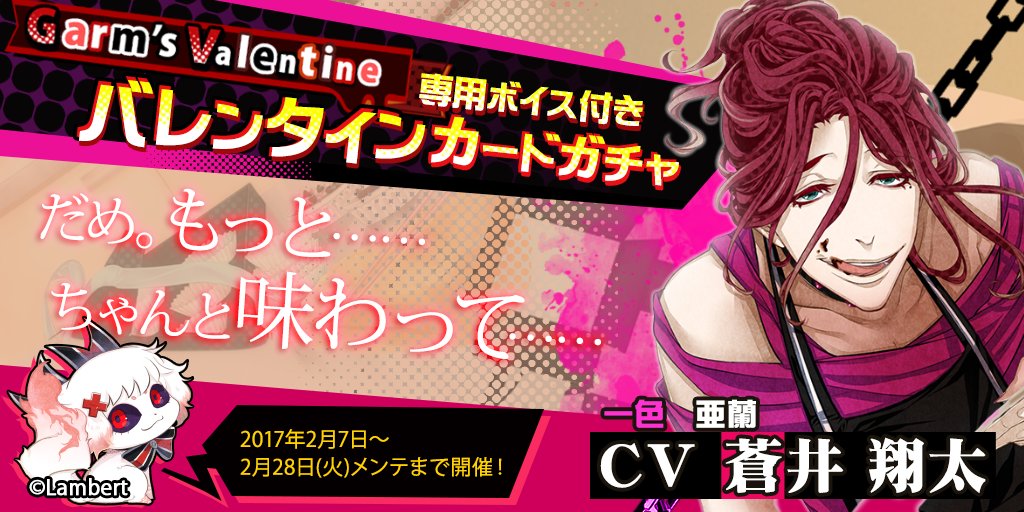 Hiiro Aran
"That's no good. More….. You have to taste it properly….."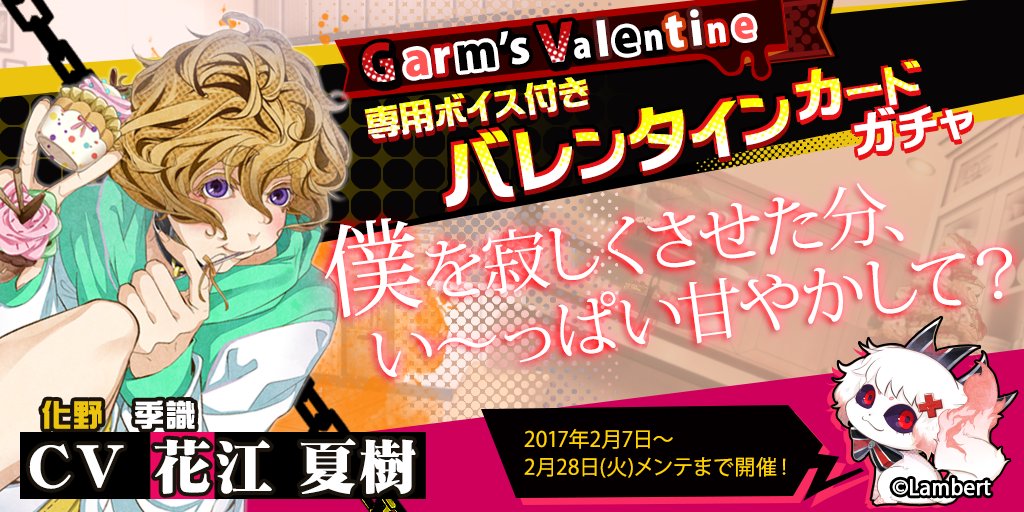 Adashino Kiori
"Since you made me lonely, will you spoil me lots?"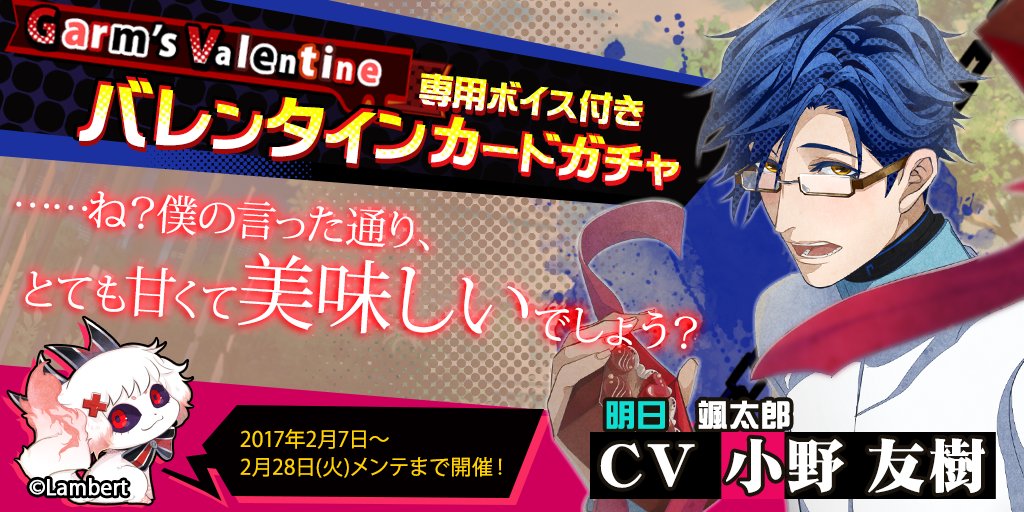 Nukuhi Sotaroh
"……Huh? It's sweet and delicious, just like I said, right?"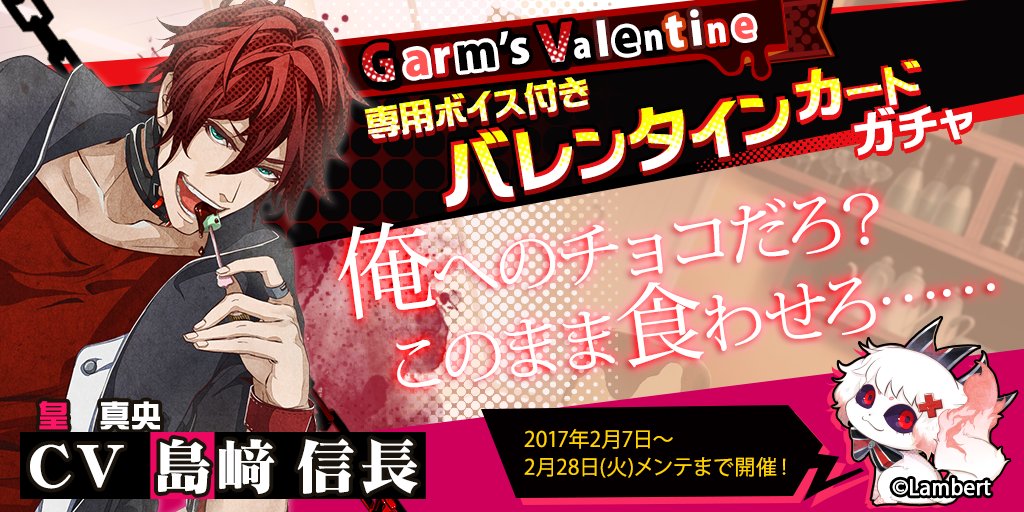 Sumeragi Mao 
"That chocolate's for me, right? Feed it to me just like that….."
Valentine's Bingo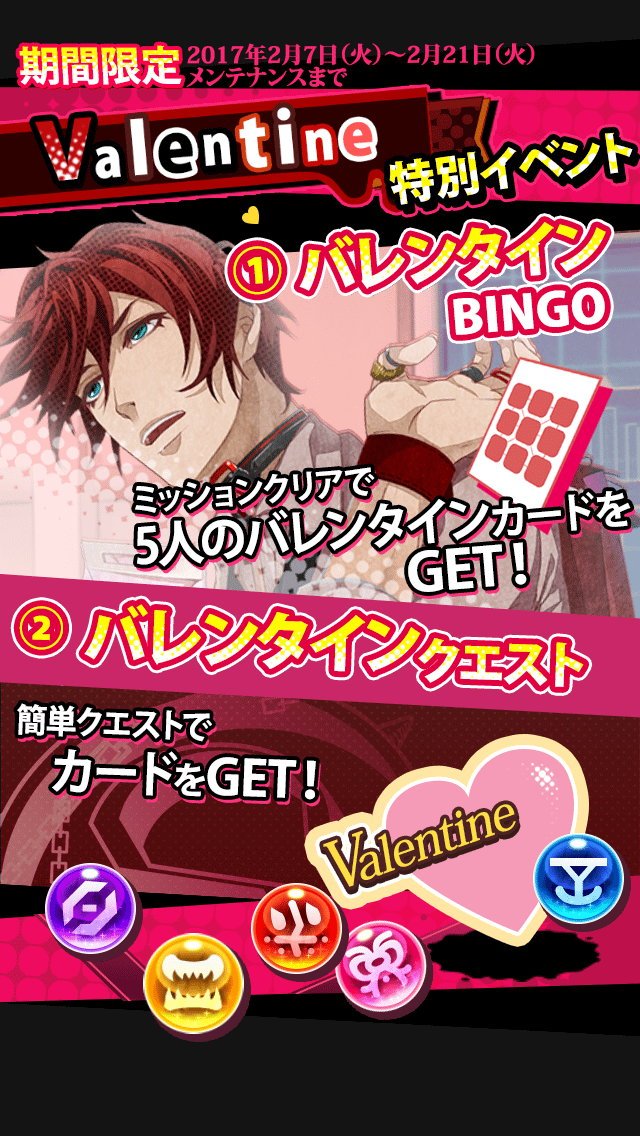 Get Valentine's card for each of the characters for completing bingo.
The event runs until maintenance on the 2/21
Missions on the Valentines bingo board:
Clear the Quest "Neighbourhood Investigation 3" once
Make 15 blue chains
Pull from the costume gacha 3 times
Get a 6x combo
Clear the quest "Key Collecting" once
Clear the quest "Valentine's Night" once
 Clear the quest "Get Jewels" 3 times
Tap on Makiro and do the Omikuji 3 times
Valentines Quest
Clear the quest for the first time to recieve Mao's Valentines card
Birthday Event

On the 17th there will be a special event gacha for Rin's Birthday. The drop rate of all his cards and costumes will increase in the gacha.