Premium Gacha Update

The drop rate of 4 star costumes will be doubled until the 2/19 14:59 (JST)
The premium gacha has been updated with new 3 and 4 Star costumes.
4 Star Kurogi Tokimune, 4 Star Hosho Mizuki, 3 Star Mikai Kazuki, and 3 Star Chikanojo Izumi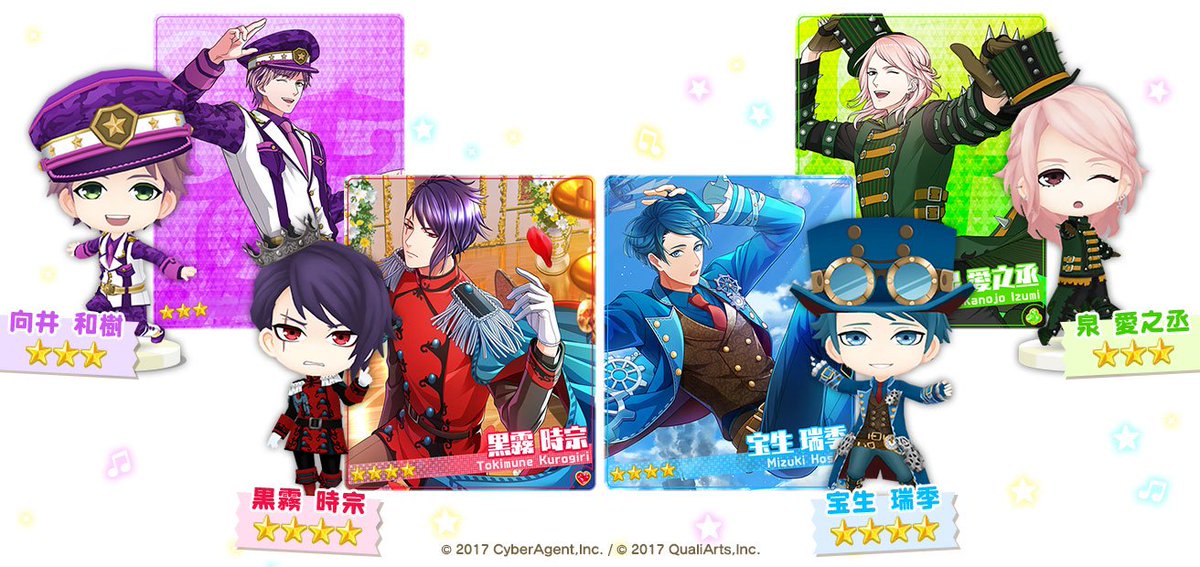 2 star cards were also added the gacha including:
Kurogi Tokimune,Hosho Mizuki, Mikai Kazuki, Tsukuyomi Rikyo, and Kuwakado Aoi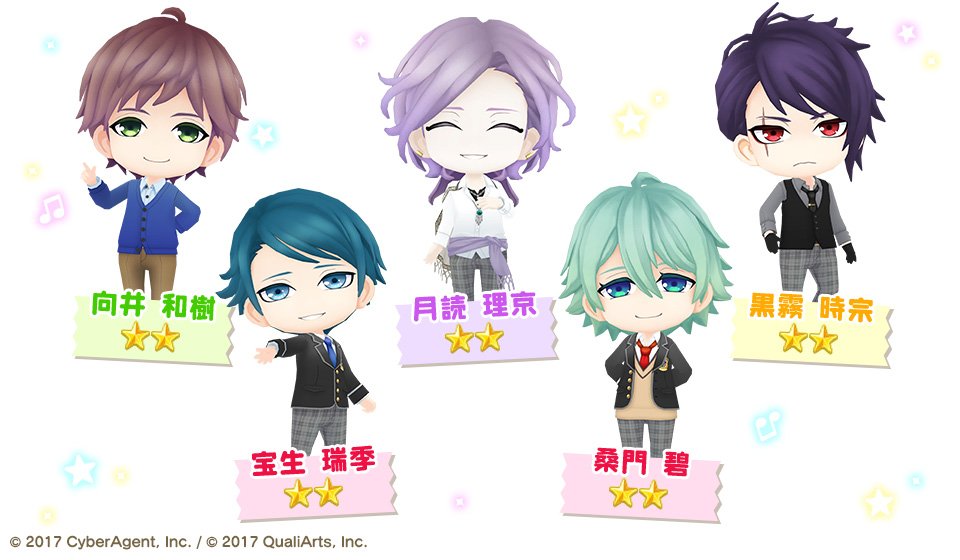 These are the first time that Kurogi Tokimune, Hosho Mizuki, and Mikai Kazuki will have costumes added into the game!
Event: Extreme! Skill Surge

Aim for high scores on certain songs to get Skill Points. Prizes are awarded for gaining Skill Points. The aim of the event is to power up your teams.